Core holes 50mm to 250mm diameter
We have a range of concrete coring rigs which are fixed to a stand or can be hand held to allow core holes ranging from 50mm to 250mm diameter. Holes can be made vertically, horizontally or at an angle and provide a neater opening than traditionally breaking out with a jack hammer. The motor is powered electrically using either a 110V transformer or a petrol generator.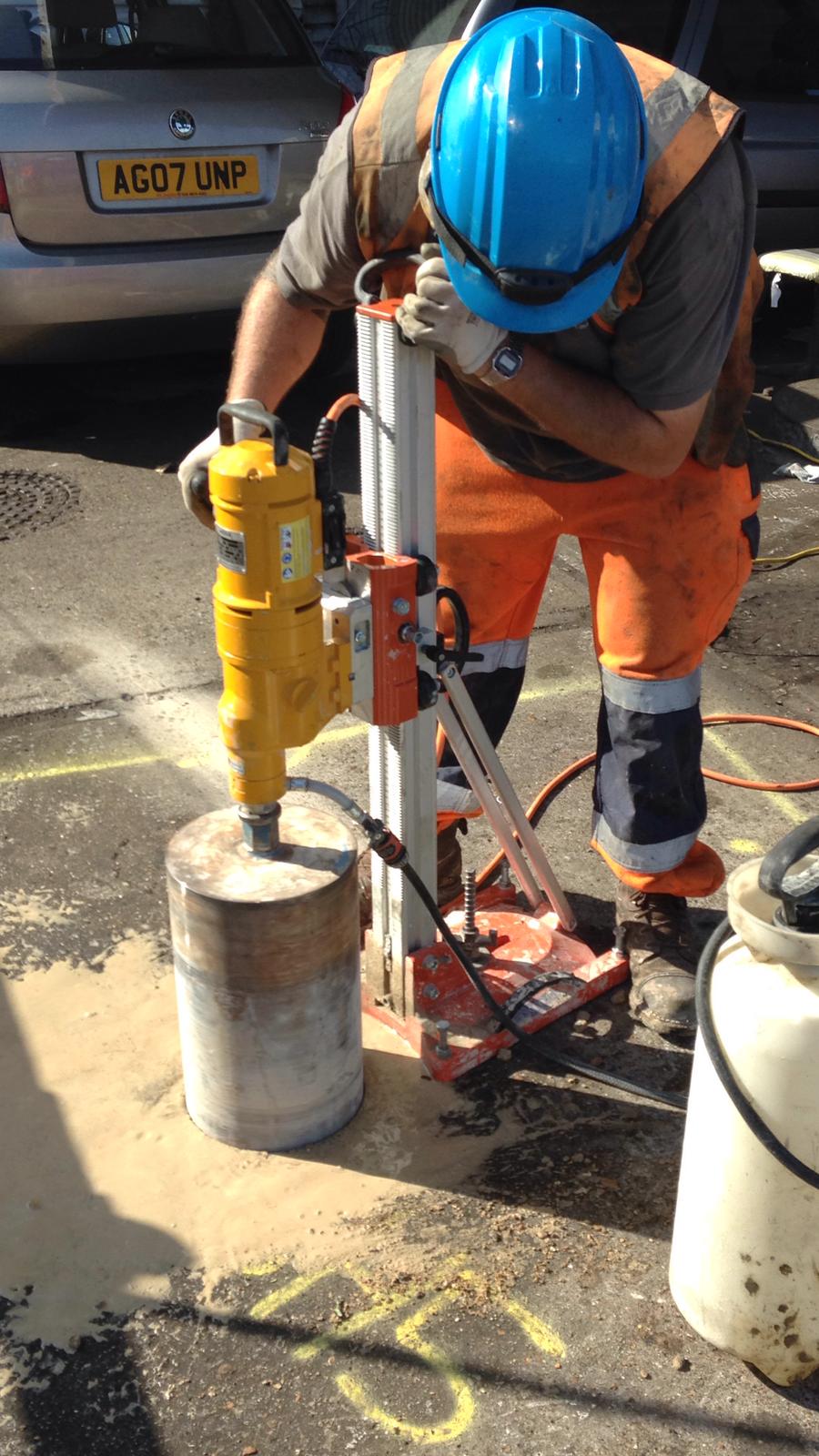 Windowless rotary coring
We also have rotary coring attachments for some our windowless sampling rigs, useful when concrete or tarmac overly the area to be sampled.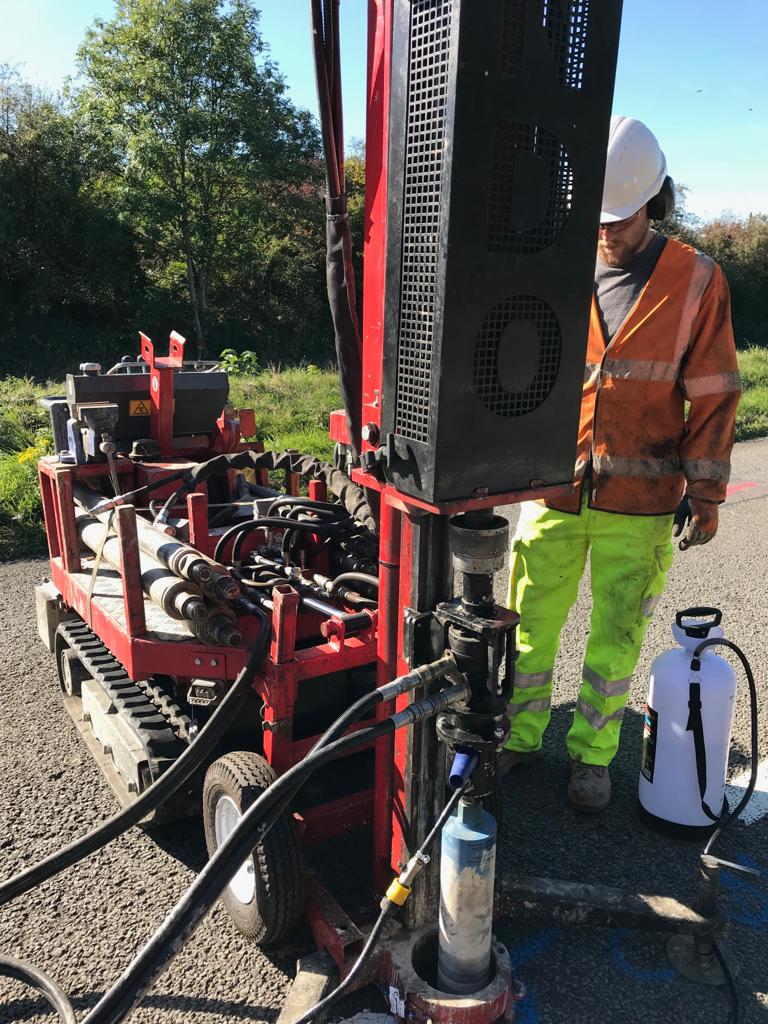 TRAILER MOUNTED CORING
We operate hydraulic coring trailers, suitable for taking core samples in asphalt and concrete roads, paths airports etc.
Highway cores carried out by NRSWA Streetworks qualified operatives.