Tracked Percussive Rigs
Windowless sampling is carried out by one of our 3 Premier 120 series tracked percussive rigs, or one of our 5 Dando Terrier Rigs. Samples are retrieved in clear plastic liners which can be split and sampled on site or retained in the liner for later analysis. Windowless sampling is particularly suited to restricted sites and where disturbance needs to be kept to a minimum. It is also ideal for contamination investigations. We also have a mast off Archway Rig for drilling remotely where access is even more of an issue.
Although the majority of its work would be drilling to depths of up to 6m, our rigs are capable of reaching depths of 10 – 15m in suitable conditions. After the sampler has been driven to the required depth, it is then extracted by the integral hydraulic ram, alleviating the need for a separate jacking system. If required both SPT and CPT tests can also be carried out. Another feature is the facility to drive casing along with the sample tube in unstable ground conditions. This prevents the borehole collapsing and disturbing the samples, also allowing the installation of gas and groundwater monitoring pipes.
The approximate dimensions of the rigs are : length x width x height 2.5 x 1.2m x 3.0m.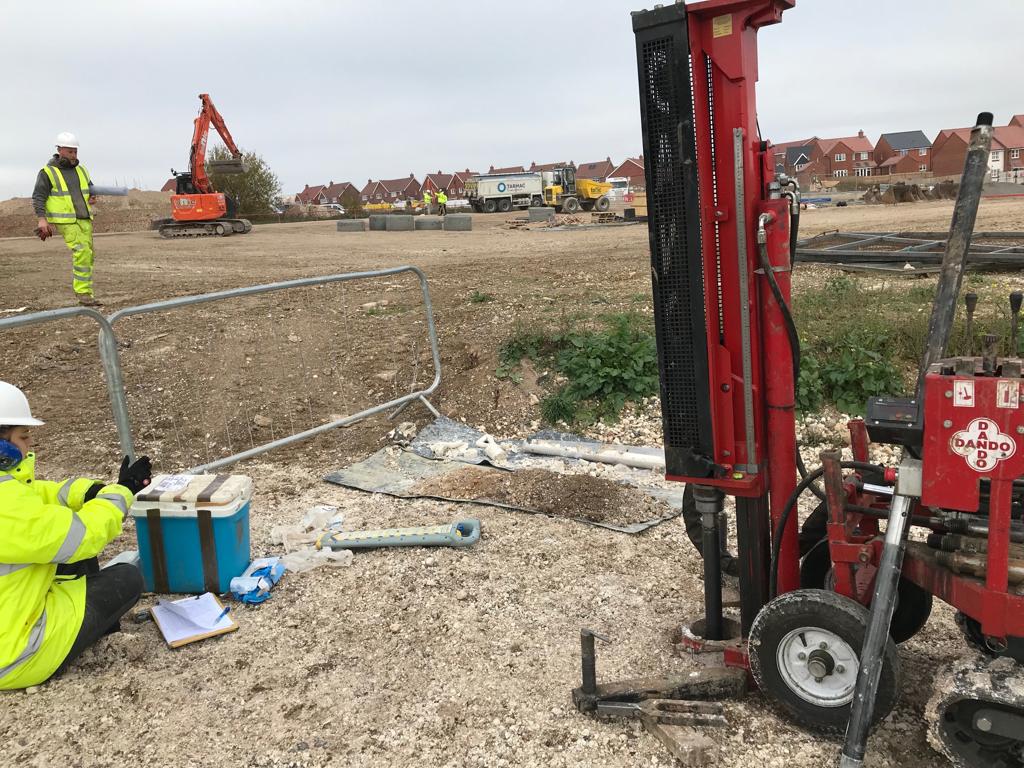 Access or Height Restrictions?
Hand held sampling would be used where access or height restrictions prevented the premier rig from being used. A jack hammer powered either hydraulically or electrically, is attached via an anvil to the sample tube and driven dynamically. Samples can be retrieved from either the plastic liners in the windowless tubes, or from the traditional 'window' samplers which are tubes with an opening on one side. The final depth would be dependent on soil conditions but a lesser depth that can be expected from a windowless rig would be typically 4 – 6m. We would be unable to case the hole using this method, however soil density can be ascertained using a perth penetrometer.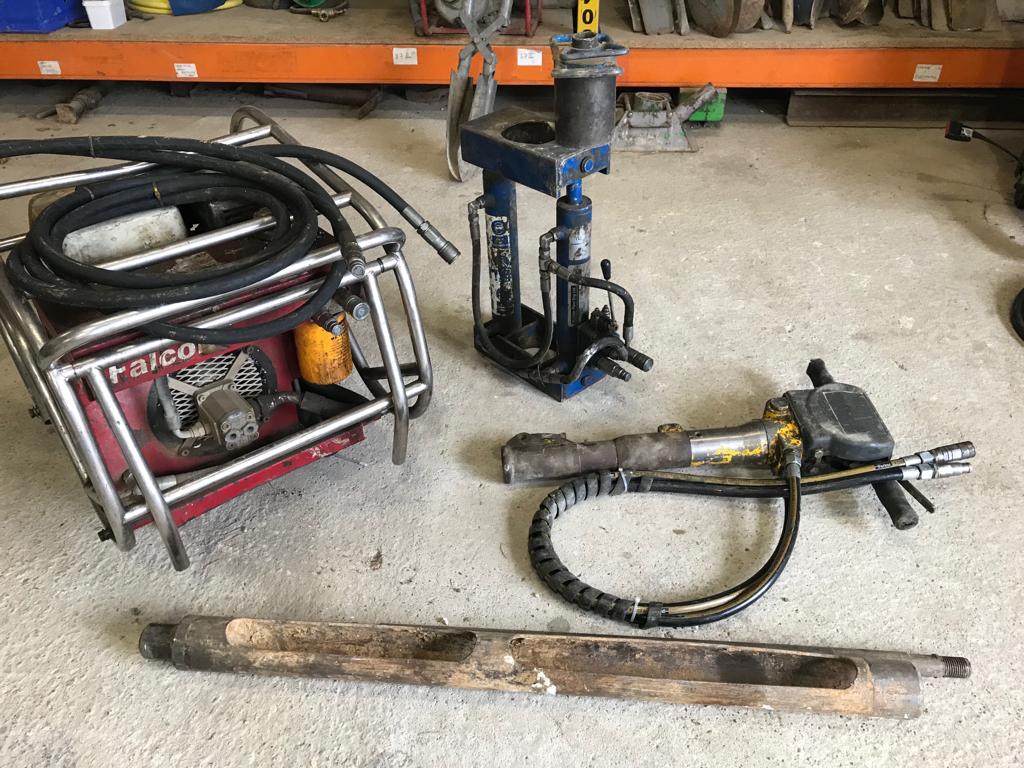 Rapid and Cost Effective
Dynamic probing provides a rapid cost effective means of assessing ground conditions. This is a simple test consisting of driving a rod with either an integral or sacrificial cone into the ground, using a 67.5kg weight falling over a distance of 750mm. The blow count for every 100mm is recorded and the results plotted as blow count versus depth. In suitable ground conditions depths of 20 – 30 m can be reached. Probing can be used as test on its own to provide soil profiles for depth of made ground or depth of gravels over clay, or as a supplement to sampling to simply give more data.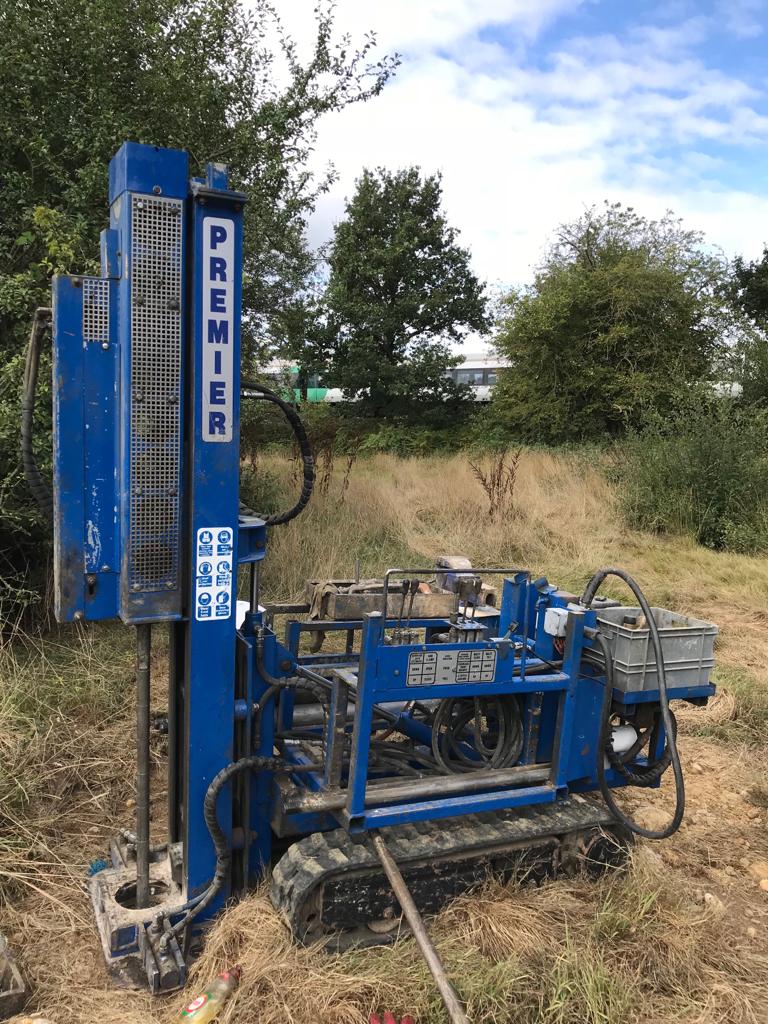 For Difficult Access Sites
The front mast can be detached from our Archway Dart Rig, or one of the Dando Terrier rigs enabling us to work at restrictive sites where the main carriage of the rig is unable to access. For example basements, rear gardens, sites where steps have to negotiated, and the crest and foot of slopes.