Type and depth of foundations
Hand excavation of trial pits can be used to determine the type and depth of foundations to buildings where the use of a machine is unsuitable. For foundation pits, once the footing has been exposed we are experienced enough to be able to accurately dimension, log, sample and photograph our findings before careful reinstatement.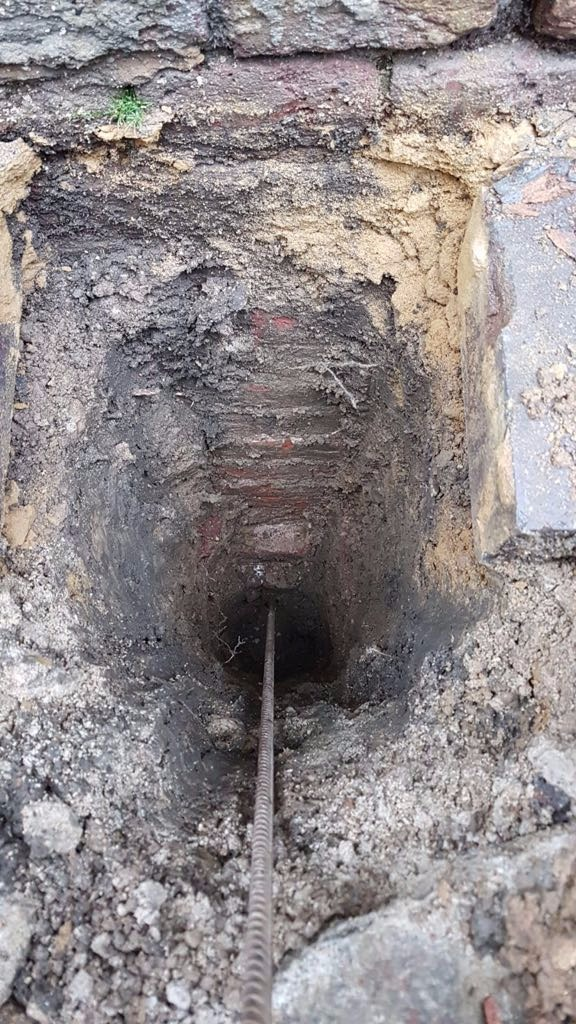 Trained operatives in shoring
We have trained operatives in shoring (EUSR) who are able to demonstrate the skill and Health & Safety awareness to excavate and install shoring in deep or unstable pits.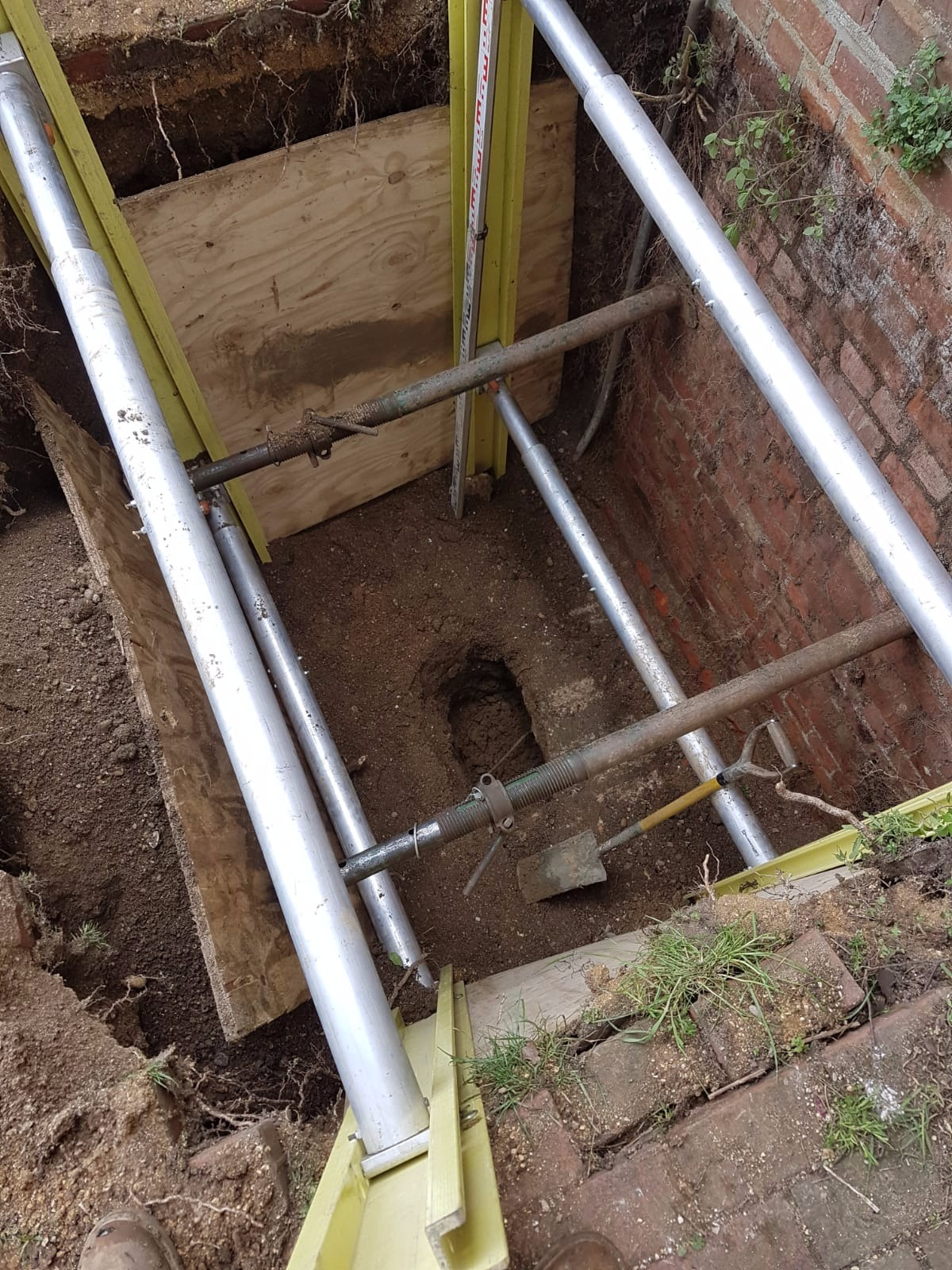 Determination and location of utilities
We employ both Supervisor and Operatives in NRSWA (new Roads and Streetworks Act), for the determination of the presence and location of utilities. Careful hand excavation is essential where the risk of ' cable strike ' would be high from a mechanical excavator. Accurate logging can be undertaken and our findings recorded. At all times during excavation the stability of the pit sides should be monitored and all arisings placed on sheeting away from the edges.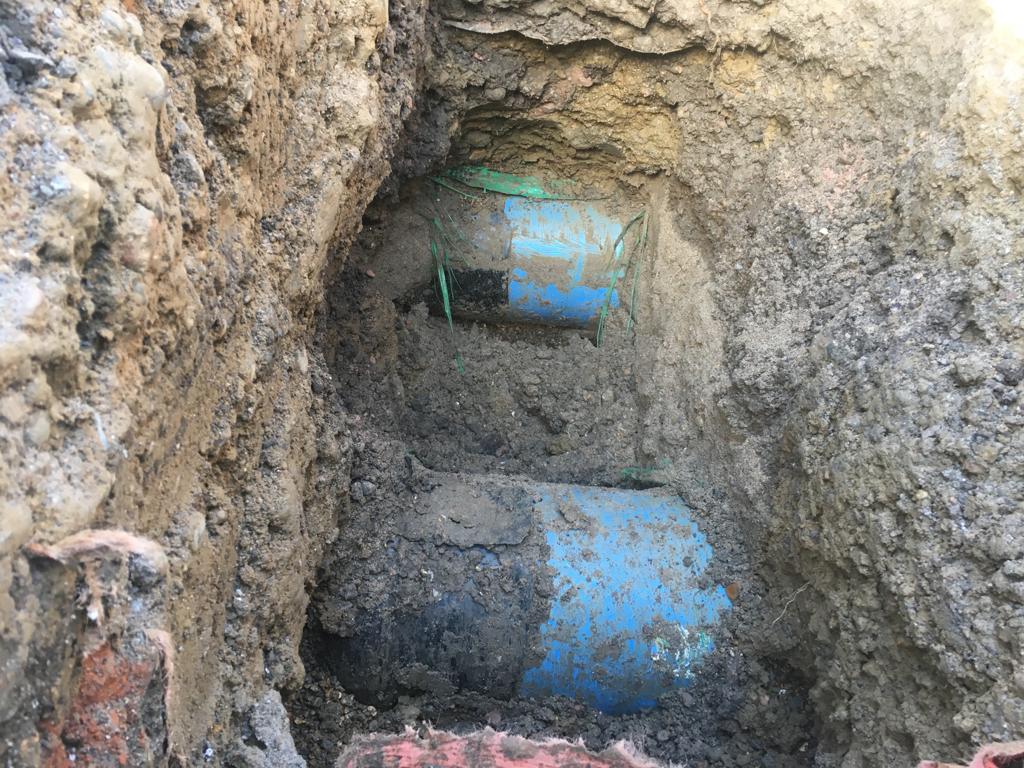 Low disturbance boreholes
A basic but effective method of drilling low disturbance boreholes, where windowless or window sample holes cannot be used or prior to their use. Ideally suited to cohesive soils, depths of 3 – 4m can be easily achieved. It is also a common method of starting a borehole to check the presence of any services.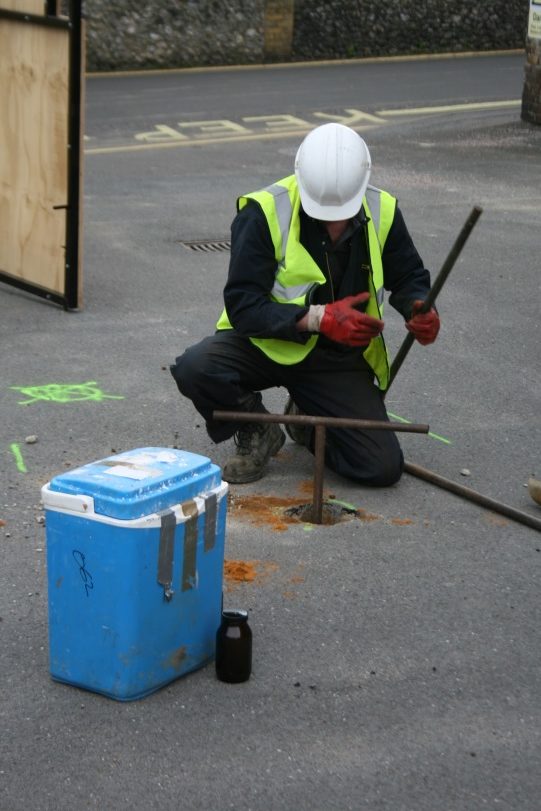 3 – 8 tonne tracked machines or JCB's
We are able to supply excavation plant from mini diggers, 3 – 8 tonne tracked machines or JCB's. Depending on the site location these can be hired in or operated by our experienced CPCS qualified drivers.